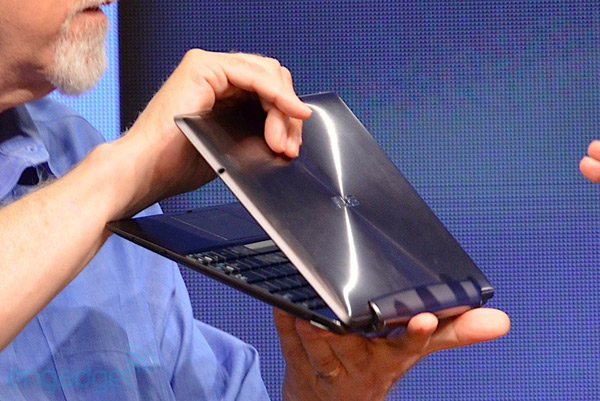 Well, that did not take long. The next version of the processor touches us with your video yesterday and now ASUS Chairman Jonney Shih unveiled the new model of transformer transformer called Prime.Shih also introduced the first laptop dock, which is thinner than the model recent years. "The first will feature a 10-inch IPS and a battery pack of 14.5 hours, power quad-core Nvidia Kal-El of the platform and hope that 1 GB of RAM (although I hope more). The tablet also have a mini-HDMI port, as well as the usual microSD card slot.

The appearance of the tablet has also changed. Its back cover has now spun metal finish, as found in the line of portable Zenbook company is only 8.3 mm thick. According to Shih, the first processor will initially be launched with honeycomb, but expects to hit Ice Cream Sandwich tablets worldwide later this year.

He also put an official date for the first show scheduled for Nov. 9. I can not wait!