Live photos of the first processor has reached the site. The quad-core monster of a table, waiting for his announcement of 09 November, is one of the most anticipated devices of the year and now with their gender is clear our enthusiasm has gone through the roof.

GSMArena transformer 003 ASUS Live First photos show its splendor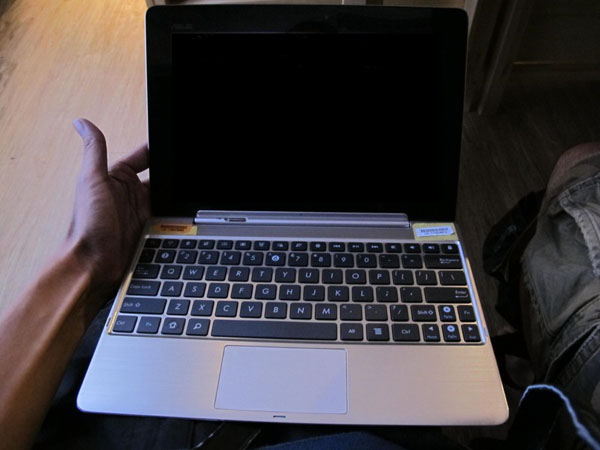 This is how the first processor will look like with your laptop on the dock. Now, we have no information on whether the spring is made of aluminum or not, but looks beautiful. I admit it seems MacBook-ish, but nevertheless a good piece of equipment.

A tablet, the rear panel also appears to be made of aluminum, but until we hear from ASUS on the date of announcement of the Prime Minister can not be 100% secure. As you may recall from a recent interview with the ASUS Chairman Jonney Shih, rock tablet Nvidia quad core Kal-El platform with 1 GB of RAM and a 10.1-inch IPS display. Very juicy.

Here's the rest of live shots of the first transformer.